The USA and Canada are two prior markets to extend business worldwide. For self-employed businessmen who have just started their own business, economical calls to the USA and Canada are of great importance to control budget. For people who have friends or family living or working in these two countries, unlimited calls to US & Canada is also indispensable to keeping in touch with each other.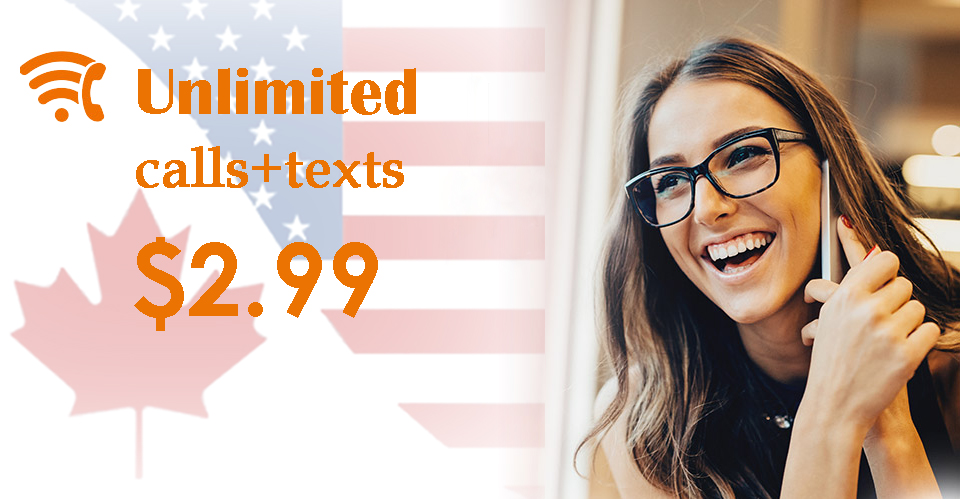 There are many apps, websites or carriers which provide low-cost calling plans, such as AT&T, Vonage, Boostmobile, and Keepcalling. You need to pay them monthly $6.99, $9.99, $5, $4.99 respectively for unlimited calls to the US or Canada. But on Telos, you can make unlimited calls to both the USA and Canada at the cost of $2.99/month.

How to get unlimited calling plans on Telos? Firstly, add a US or Canada phone number. Telos provides numbers with multiple area codes. Enter a City Name or an Area Code to search for available numbers and then pick your favorite one. Numbers from Telos support caller ID, call forwarding, call block and voicemail. Secondly, add a calling plan to the number you have chosen. Choose "Unlimited calls and texts to US & Canada" to enjoy calling with low cost.